Third/Fourth class marked Engineer's Week and the contribution of engineers to our daily lives with a series of activities.
Each child came up with a design of a machine that would transform their lives. There were a range of inventions from money making machines to dog walking robots and even a machine that would turn spiders & mice into kittens!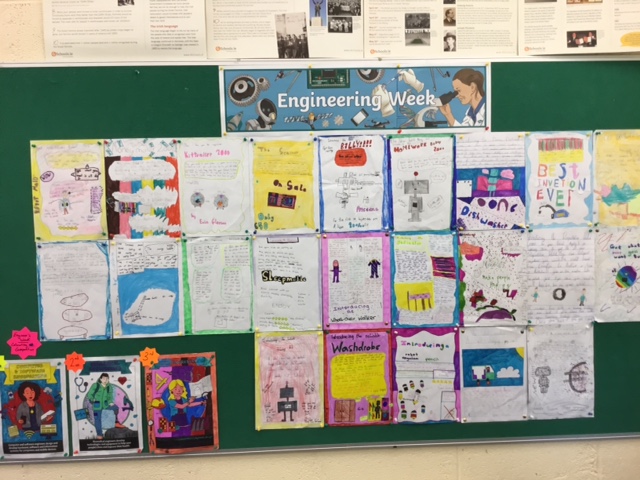 A construction activity was a great source of fun during Engineer's Week. The pupils had to work in small groups to construct a tower using foam blocks. A Minion would be placed on top of the highest block and the height of the tower would then be measured. Pupils needed to use all the blocks and ensure that all the blocks in the construction were connected. Well done to the winning team whose tower rose to 73cm!
There was also an Engineer's Week colouring competition where the pupils coloured pictures of different types of engineers. Congratulations to the prizewinners!