Herbertstown NS teams were busy during National Cumann na mBunscol Week 2022.
County Football Finals
Our boys football team took a step further than any previous team in the school's history to represent South Limerick in the County Football Finals. In the semi-final Herbertstown were paired with the City champions Ballybrown NS. Despite a spirited performance, a few second half goals saw the Clarina school pull away and get the win.
Anthony Baggott Cup
Our Anthony Baggott Cup hurling tournament returned on June 16th following a three year absence. The large crowd in attendance were treated to a festival of hurling from the four participating schools; Caherline NS, Hospital NS, Herbertstown NS and Knockainey NS. There was also an exhibition game featuring the junior and senior infant pupils from Herbertstown NS.
Following the round robin games, Knockainey NS and Herbertstown NS qualified for the final. This was a meeting of two of the South's most impressive teams of 2022. Knockainey NS – the Roinn A football and hurling champions. Herbertstown NS – the Premier football champions and Premier hurling finalists.
It's little wonder then that the final was very competitive with the standard of hurling was at a very high level. When the dust settled, Knockainey had got the crucial scores and had done enough to claim the honours. Afterwards Eileen Baggott presented the Anthony Baggott Cup to the Knockainey captain.
Sincere thanks to everyone who helped to prepare the field, who donated food and helped with the tea and refreshments on the day. Thanks also to Hospital/Herbertstown GAA for their continued support. It was a great day for the school and the community.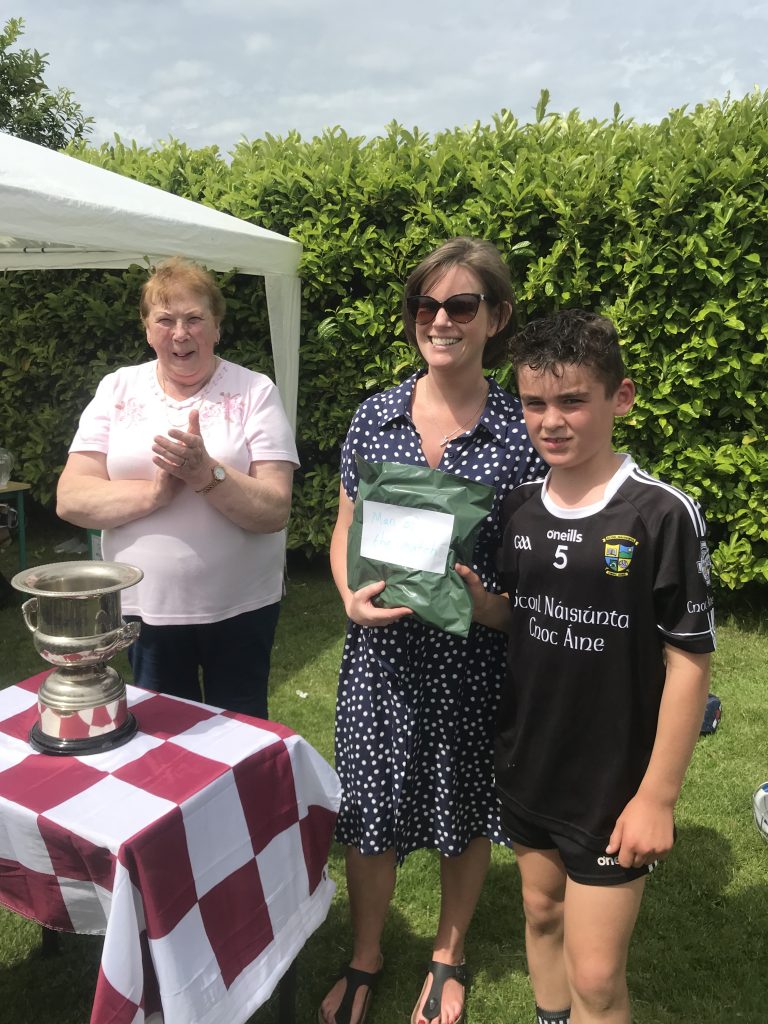 Harry Greensmyth Cup
On Friday, our final fixture of the year took place. Our team travelled to Knockainey to play our neighbours in a competition for third and fourth class pupils. This South Limerick Primary Schools event is an opportunity for the younger pupils to showcase their talents. With numbers a little tight, our third and fourth class boys were bolstered by the addition of the boys in second class. After an exciting, sporting game with Knockainey NS, Herbertstown edged a narrow win.
In the moments after the game, Christina Greensmyth presented the Harry Greensmyth Cup to the Herbertstown captain. How fitting that a cup named after Harry is presented to many players who were playing for the first time for their school when Harry himself did so much to promote gaelic games over many decades.