Our current fourth/fifth class completed a year long investigation into the life cycle of pumpkins.
In October of 2017 we harvested the seeds from a shop-bought pumpkin which we were using for our Halloween Jack O'Lantern. We cleaned the seeds and placed them in a cool, dry place until 2018.
In the Spring of 2018, we planted the seeds in small cups and placed them on the classroom windowsill. From here we monitored their growth and ensured they were getting plenty of sunshine and water. After a couple of weeds we transplanted the now growing plants to larger pots.
Once the plants were large enough, we started to harden off the plants by placing them outside during the day and taking them in before hometime.
Finally, before the holidays, the pupils were able to bring them home for their own gardens.
Here are some pictures below of the pumpkins the children grew from their plants!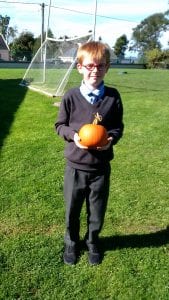 One of the pumpkins on a visit to the school!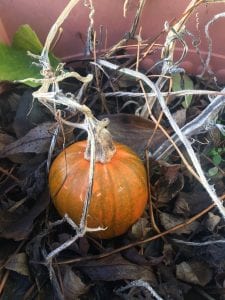 Luke's pumpkin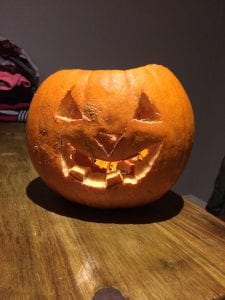 Katie's Pumpkin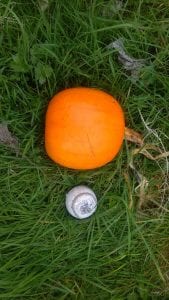 Christian's pumpkin