Herbertstown NS pupils represent South Limerick in all codes over the course of a busy week.
Neville Cup
Last Thursday our girls, Molly and Sinead, played in the Neville Cup final in Bruff. Unfortunately West Limerick were to prove too strong for the South on the day. It was a great achievement for our girls to play in both games and well done also to Ms Mann who coached the team.
Larkin Shield/Sarsfield Cup
On the football front, the South have qualified for both finals following victories today in Martinstown. Well done to Niamh and Eimear who were part of the South team who beat the City and also to Robbie and Jack who played with the Boys team who also beat the City.
The finals will be played on Thursday in Bruff. At 2pm the South boys meet East Limerick and this will be followed by the girls' final where it's East vs South once again. Good luck to all our players and also to Mr Franklin who is coaching the boys' team.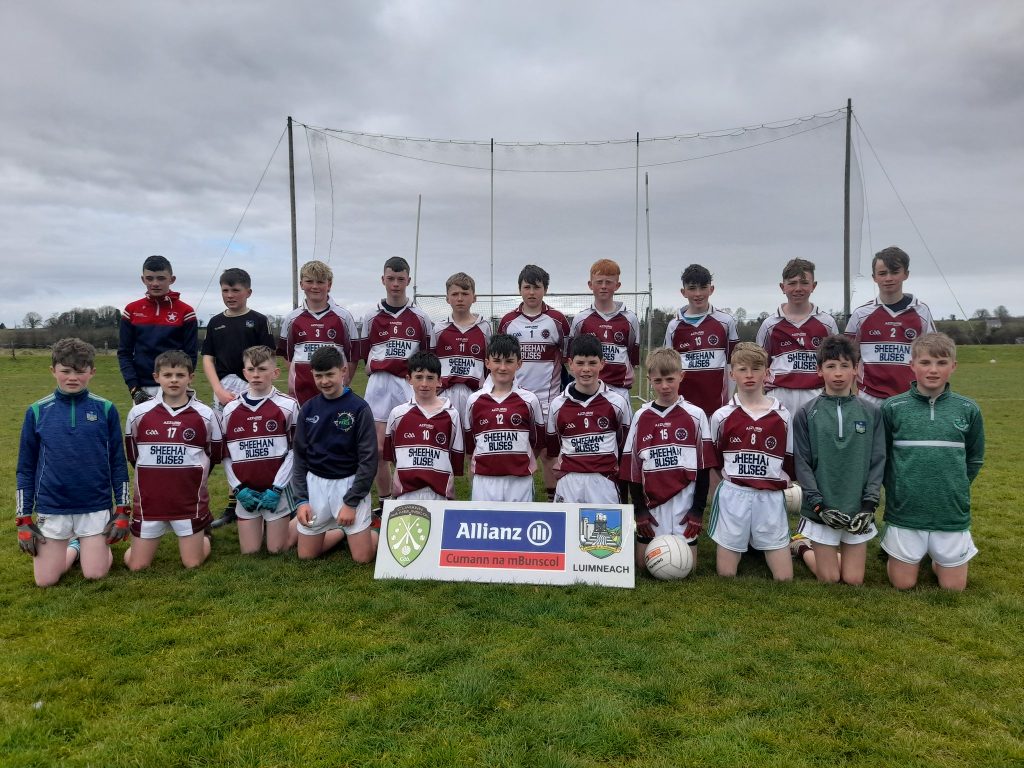 Primary Game
Congratulations to Molly and David who have been selected to play in the upcoming Primary Games for Limerick following their performances for South Limerick last week.