Herbertstown NS finishes 18th in the world in the Mathletics March Challenge!
Well done to all our pupils who completed activities on Mathletics during March and helped the school to 18th place in the world in the Mathletics rankings. The school was also the second highest placed school from the Republic of Ireland. Pupils from Herbertstown NS could be seen at the top of the individual daily charts during the challenge and 2nd class, 3rd class and 4th class all finished in Ireland's top 10 classes, with 3rd class being Ireland's best performing class.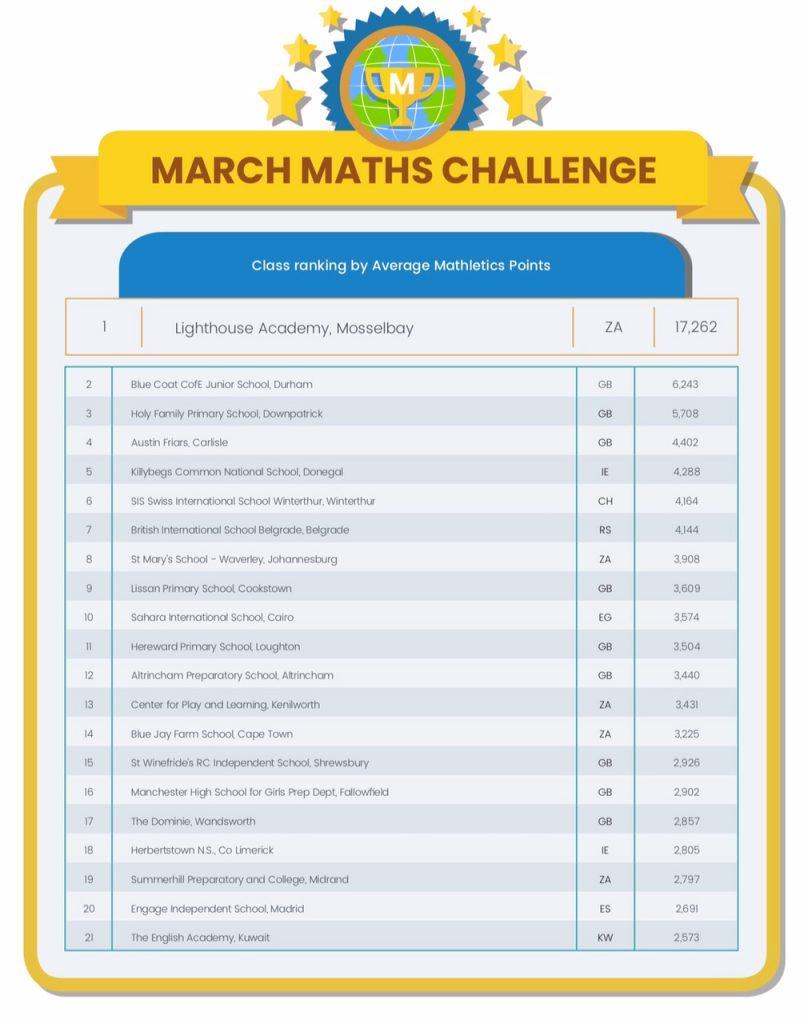 Well done to our two top performing pupils during the challenge who amassed almost 30,000 points between them!