Today the teachers undertook Fire Safety and Extinguisher training.  Steve Cusack, Limerick Fire and Rescue, discussed how to reduce fire risks, deal with fires if appropriate and escape safely in the event of fire.
He went through the essential points to remember if a fire breaks out. He also demonstrated how to use the various types of fire extinguisher and the correct extinguisher one should use in the event of a fire.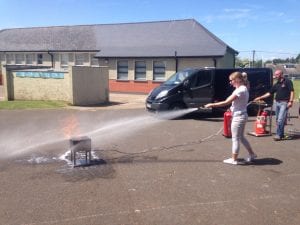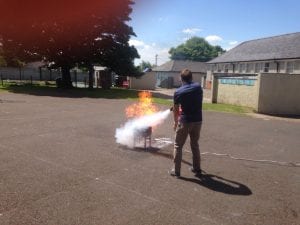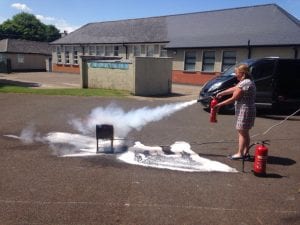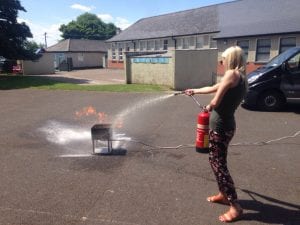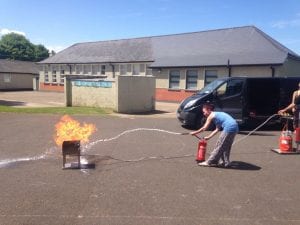 The teachers got the opportunity to extinguish a number of fires using various fire extinguishers.