Congratulations to our girls' team who made it 2 wins in a row in the South Premier division after a hard fought win over our neighbours Knockainey NS.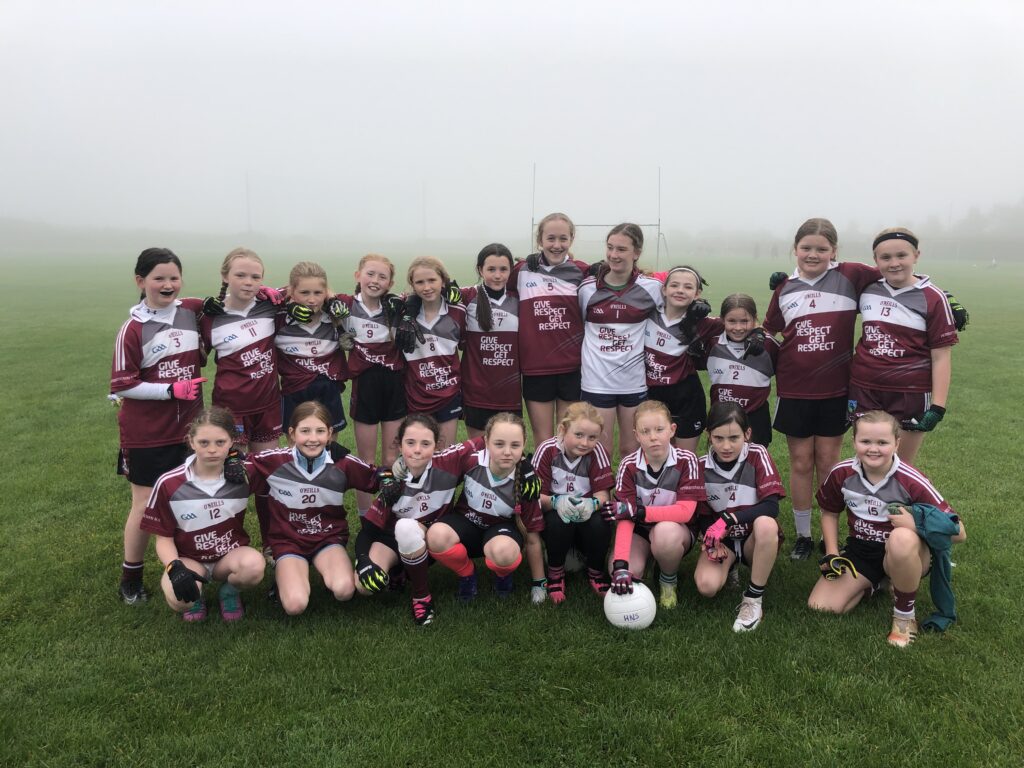 We had home advantage for this final and the field conditions were excellent considering all the rain that had fallen in recent days. Both Knockainey and Herbertstown had large numbers of supporters cheering on their sides and the game started with a thick fog making visibilty difficult.
The home team raced ahead with Róisín scoring a goal and a point before Knockainey registered their first score which was a point from play. Herbertstown replied with a further two goals, one from Róisín and another from Emily who also got a point. Knockainey were not deterred and scored a goal and a point in quick succession. Two final points before half time from Róisín and Emily made the half time score 3.04 to 1.02.
The scoring rate dropped in the second half but the game itself continued to be closely contested. A point from Emily and a goal from Róisín stretched Herbertstown's lead before Knockainey scored their first point of the second half. Two further points from Ellie and Róisín put Herbertstown in a great position in the closing stages. Knockainey kept searching for the scores they needed but a late goal was not enough to change the result as Herbertstown held on for a famous win.
Final score: Herbertstown 4.07 Knockainey 2.03
There were excellent performances all over the field and afterwards Knockainey NS principal Marie Moloney presented the cup to the Herbertstown captain.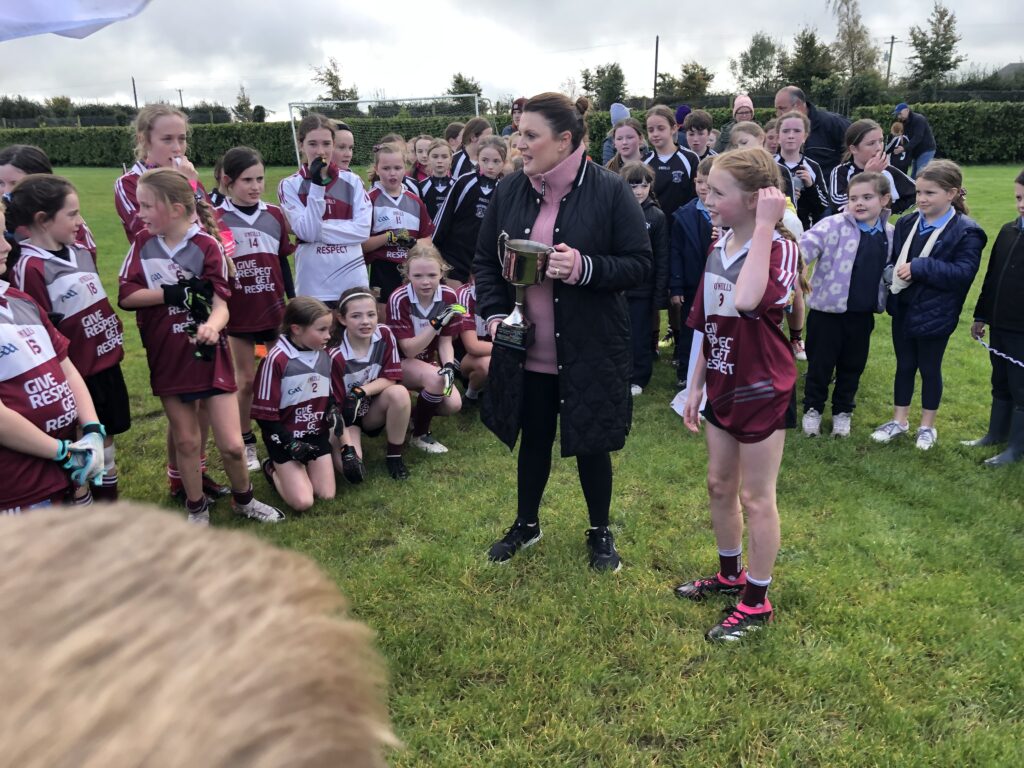 Well done to all our panel on a fantastic success.